Milton Abbey International Music Festival
Hosted by VOCES8 at Milton Abbey, Dorset, U.K.
29 July - 3 August 2019
The annual Milton Abbey International Music Festival returns with another week of superb music-making. The Festival's hosts, VOCES8, present vocal and orchestral programmes throughout the week in association with world-class visiting artists. The VOCES8 Summer School runs alongside the Festival, and this year the participants will prepare and perform Haydn's rousing oratorio The Creation to close the week.
Concert Broadcasts
All the concerts listed below will be broadcast as Facebook Premieres at 7:00PM BST the day after they are recorded, beginning with Compline and Reflections on Tuesday 30 July.
Mon 29 July 8:00PM
Following their debut performance in the 2018 Festival, Paul Smith and Neil Valentine are joined by Apollo5 and VOCES8 to reprise 'Reflections' and celebrate the release of their album of the same name. Tickets include a post-concert drinks reception during which the CD will be on sale.
Weds 31 July 6:00PM

Immediately before the performance of the St. John Passion, the Festival's resident organist Luke Bond will perform selected works of J.S. Bach on the Abbey organ.
Thurs 1 August 2:30PM

Chamber choir performances by VOCES8 Summer School participants and the VOCES8 Scholars.
Free entry; no ticket required

Thurs 1 August 5:30PM

Festival Evensong with VOCES8 and the VOCES8 Scholars.
Free entry; no ticket required
Thurs 1 August 7:30PM

Jazz in the Abbey with Andy Dickens and his band, with former VOCES8 member Emily Dickens providing vocals.
All tickets £15 on the door

Fri 2 August 7:00PM

The Senesino Players perform the Overture from The Magic Flute and Laudate Dominum by W.A. Mozart, Max Bruch's Violin Concerto no. 1 with Thomas Gould, and are joined by VOCES8 and the VOCES8 Scholars for the UK premiere of Magnificat by American composer Taylor Davis.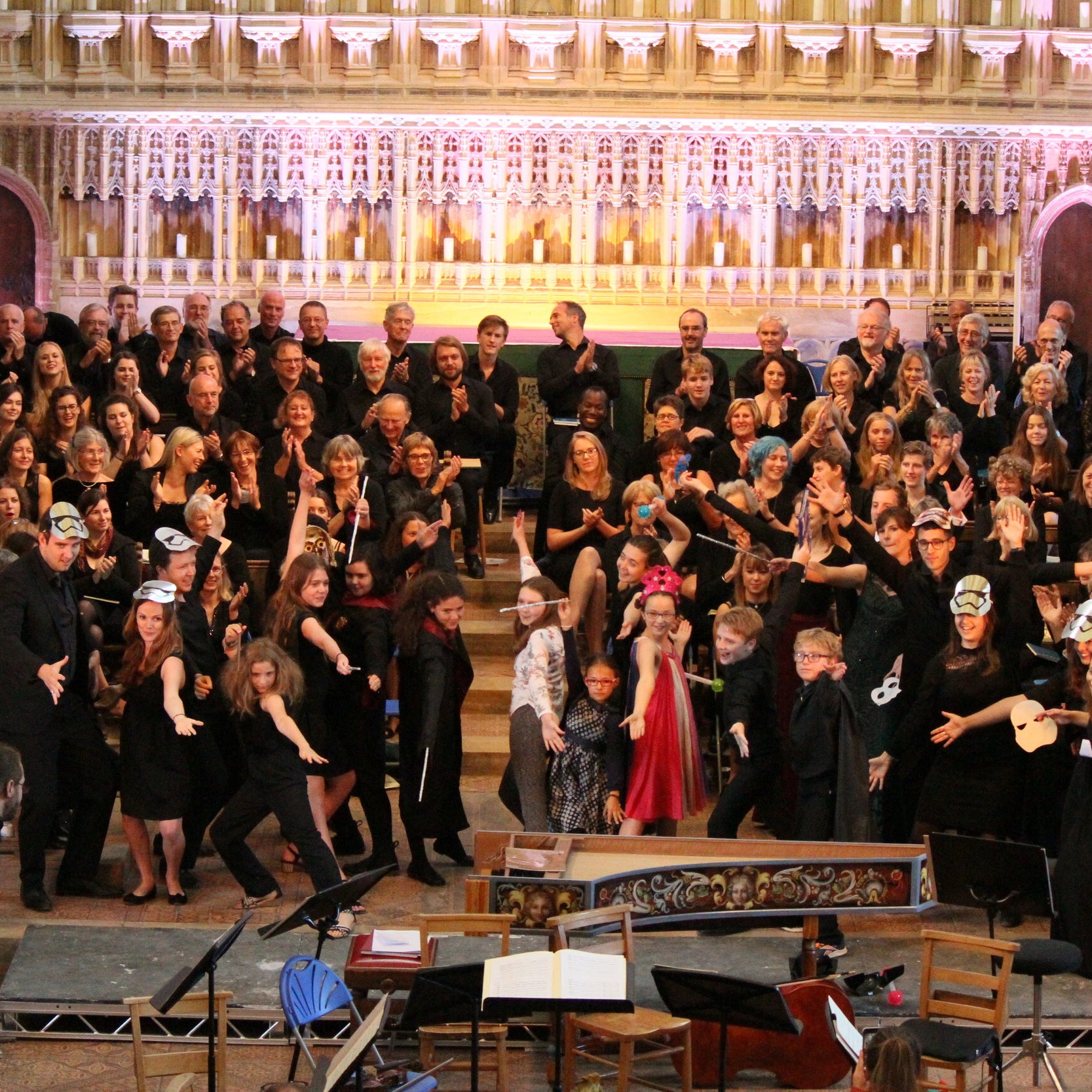 Purchase an 'All Events Pass' to give you access to all concerts in the Festival. £75
Tickets (unless noted otherwise above)
£20 full price, £10 restricted view, £5 Under 18s
£75 Festival Pass for all concerts